Apologies for the unplanned blogging hiatus, but I'm back. While I've got a few technical post ideas bouncing around in my head, some events over the past two weeks have arisen that I want to blog on. If you're hoping for more Powershell posts, do not despair! They will be along shortly.
Recently PASS took nominations for the annual Board of Directors election. This is an opportunity for members of the community to step up and volunteer their efforts on a global level to help shape and guide PASS, as well as act as a conduit for the community's voice. Every year has a solid slate of candidates and this year is no different. In no particular order, they are:
As a community, we've got some tough decisions, as all four candidates are outstanding members of our #SQLFamily. Thanks to all of them for devoting so much time and effort to make our organization better. No matter the outcome of this election, the PASS community will be well served.
With all this being said, I wanted to share a little more with you about the new candidates and voice my support for them in this election. This is not to tell you how to vote, but to provide you some insight to who these gentlemen are so you can make a better informed decision. To be honest, I'm going to have a tough time myself.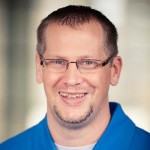 Ryan
Ryan Adams is a PASS member I've known for a couple years now and very few people can compete with his passion and drive for building the community. Ryan is the President of the Performance PASS virtual chapter, helping guide and build that outlet into one of the stronger virtual resources out there. This is in addition to being a board member for the North Texas SQL Server Users Group, one of the largest PASS chapters out there. Add to this the fact that Ryan is an active community speaker, sharing his knowledge and passion at numerous PASS events. This makes it no surprise that he's an active Microsoft MVP, as he's an excellent community voice for SQL Server and the people who support it.
But that's all out there on the Googles for you to find. You probably want to know what sets Ryan apart. I can tell you that there are very few people as driven and energetic about PASS as Ryan is. I've had several conversations with him and his passion is infectious. Combine this with his grassroots organizational experience and it is no surprise that he has thrown his name into the hat. Ryan is someone who not only knows what needs to be done, but also how to make it happen.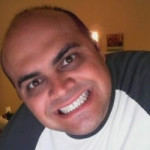 Argenis
Full disclosure before I get started: Argenis Fernandez is a close friend that I've known for several years. He's had a tremendous impact on both my professional career and community participation. This shouldn't discount any of want I would say about him and, hopefully, only strengthens these views.
I think most people have probably heard of Argenis at this point. He's a Microsoft Certified Master and MVP. For a long time he's been one of the strongest technical voices in the community. What sets Argenis apart is that he has a fantastic ability to connect with others. Anyone who has talked with Argenis knows that he genuinely cares about the success of those around him. He constantly mentors other and builds up those he talks with. In sports terms, he's that super start that makes his team mates better.
My personal story relating to this is from two years ago, as I was just getting started with my speaking career. Argenis was in Denver on a consulting engagement and we were going to dinner. The conversation meandered, but at one point I mused about possibly taking the Microsoft certifications. Argenis simply looked at me and said "Dude, just take them. You can pass them." As with most mentors, he didn't just nudge or suggest, he outright shoved me. A year later, I had all five certs to get the MCSE Data Platform. I could tell you at least 10 other stories like this where Argenis motivated someone (not just myself).
The Election
This upcoming election, as I said, will be tough. While I spoke specifically about Ryan and Argenis, Tim and Jen have both demonstrated their commitment to PASS. Hopefully I have been able to fill in some gaps about why the new candidates should also receive your consideration.
What's most important is that you vote. Last year I blogged about some issues I had with the direction PASS is going. This is your chance to influence that direction. The candidates have the opportunity to mold and shape PASS over the next several years, so these elections have tremendous impact. Over the next few weeks I'm sure you'll get a chance to learn more about all four candidates, more than I have shared here. Take that opportunity. If you're on Twitter, you can interact with them there and learn about the candidates yourself. And vote.